Today is 7th December. I'm sat in the sunshine in Bahrain reflecting on what feels like a very long year.
Why am I here? Well that's a big question….the straightforward answer is to compete in one last race of the season. After the euphoria of Ironman70.3 World Champs in September I really wanted another hit of the world championship buzz and so decided to try and secure my place as quickly as possible for 2019 by finding a race somewhere in the world that could give me that all important qualification spot. Bahrain provided the first opportunity so here I am.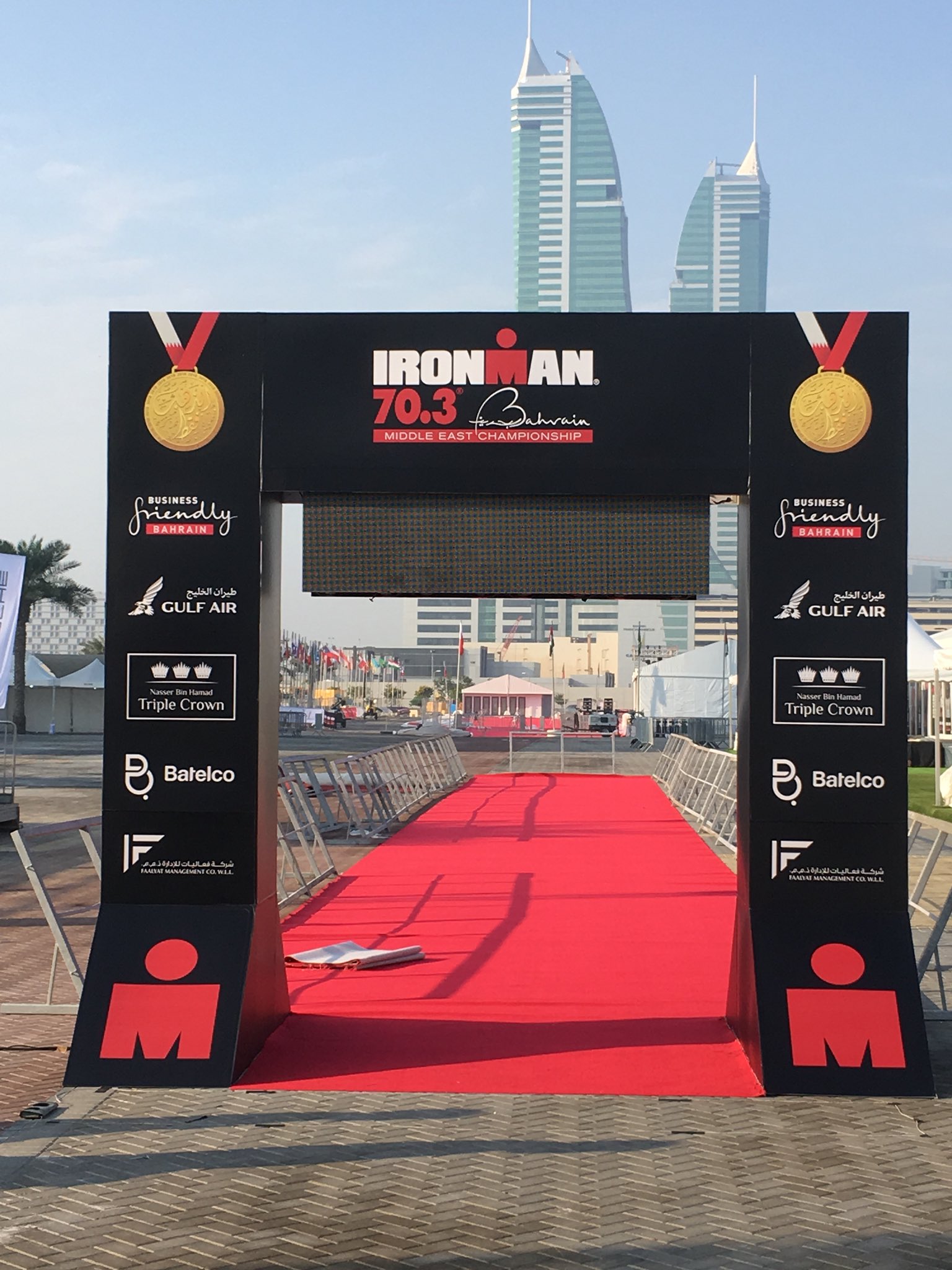 In the days after the race in Port Elizabeth in September it all seemed so simple. Take a few weeks off then put together a solid block of ten weeks training, travel out to Bahrain five days before, adjust to the warmer climate, relax, put in another performance like South Africa and fly home with the 2019 place in the bag. What could possibly go wrong?
I guess the next 24 hours will provide the answer ….
Back to the big question….why am I here?
I started this blog a few years ago with the grand ambition of providing inspiration to others to follow their dreams. I'd always wanted to be a sportsman and not just a weekend warrior or Sunday footballer. I wanted it to be what I did. Its taken me over 50 years but I'm now living that dream. Sport provides my focus and influences what I do, how I do it….. Its completely changed my life to the point where I feel so much more confident, I have self belief ( although I still struggle with self doubt in the days leading up to races!!) and has allowed us to make such radical steps in our late 50's that we have bought an old farm in the Brecon Beacons with the intention of creating a cycling business from it. This really is living the dream.
Living the dream though is never a bed of roses. Over the last few years both of my parents have passed away following tragically slow painful journeys to the end. Dementia is a cruel condition that slowly strips away everything from those that are unfortunate enough to suffer with it. Currently there is so little that can be done to arrest the onset once it has taken hold and I feel a little traumatised still by the emotional pain that I could sense both of my parents struggling with as the condition stole from them even the most basic human skills that enable us to exist independently. Having observed, experienced and helped care for them through this awful process I have tried to learn more about it. Through reading and asking questions I've developed my own view on what we can do to try and prevent dementia from attacking our own brains. "Constantly challenging ourselves in new ways" is my over-riding view of how we can improve our chances of beating dementia.
That means learning new things ( languages are ideal as its really difficult especially as we get older but that's what makes it ideal), keeping fit, really fit, eating healthily, avoiding becoming set in our ways. Avoiding becoming set in our ways is a really big one in my view. We learn as humans when we are on the very edge of our comfort zones, that place that makes us uncomfortable, makes us nervous, makes us awkward or painful, makes us question why we are bothering and in order to force ourselves to repeatedly go to this uncomfortable place we need a really strong reason or purpose for doing it. Often the difficulty in identifying a purpose leads to that comfortable outcome of unknowingly getting set in our ways. Avoiding dementia seems to me to be a negative reason to fight against inertia and I always encourage people to frame their goals and ambitions around positive thoughts. So this is why I hark back to dreams. What did you dream you'd achieve when you were a child or what do you wish you could make happen now? Use this as your powerful motivator to constantly challenge yourself.
Back to that question, why am I here?….because I want to be world champion. I know my Mum and Dad would be so proud, I know I am gaining so much from the process of learning how to be the best triathlete I can be and I'd love to think that through my trials and tribulations I could inspire a few more people to make their own dreams come true. If this helps in some small way to derail the juggernaut that is dementia then that seems like a really good thing to me.
I'll take this thought with me into the race tomorrow. Wish me luck.